Wearable Printed Electronics, Improved Profits For Some, and Expanding Capacity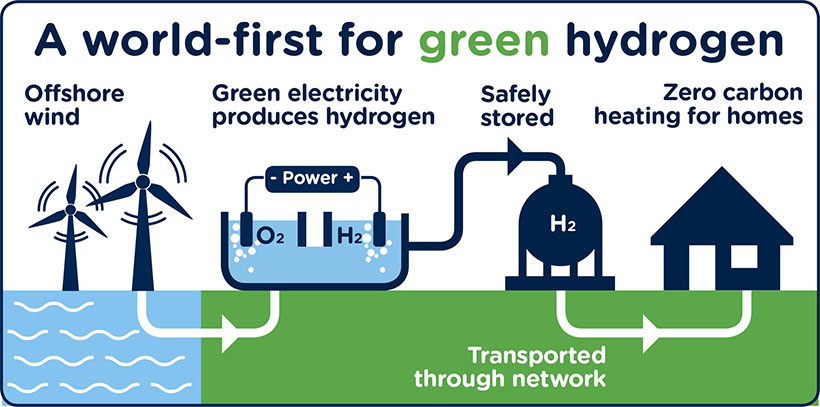 Expanding Capacity
Johnson Matthey is expanding fuel cell production in China as part of their larger strategy to help the world to transition to a hydrogen economy (as opposed to an oil economy). A turquoise or partially green hydrogen route is splitting it from methane, but the ultimately goal is to get hydrogen from water through electrolysis and is commonly known as "green hydrogen." A future where we can generate hydrogen from electrolysis of water (perhaps with Johnson Matthey's help) and then combustion of hydrogen with oxygen back to water is close to perfect. The only catch in the green hydrogen scenario would be production of the electricity, which could be done from solar or wind power. Johnson Matthey believes that fuel cells and industrial generation of hydrogen will be the future despite the current push by every car company in the world to commercialize lithium ion battery powered cars.
Anaven, a 50-50 joint venture between Nouryon and Atul have received permission to start building their 32,000 metric ton plant to produce monochloroacetic acid—a precursor to making carboxymethyl cellulose and other modified cellulose products. Carboxymethyl cellulose is often used to bind together active pharmaceutical ingredients and as a thickener for waterborne paints, coatings, and personal care products.
Futerro is expanding PLA production in China and represents another company investing in PLA capacity in China. Futerro is attempting to differentiate itself from other PLA manufacturers by making both lactide monomers (L-lactide and D-lactide). The most common form of lactide is L-lactide due to the D-lactide monomer being more difficult to obtain. If Futerro can successfully make the D-lactide there are opportunities

L-Lactide and D-Lactide?
If you are confused about what L and D mean here its OK because almost no one knows that what means. The L and D represent different stereochemistry of the monomers and is a fancy way of saying that one monomer is left handed while the other is right handed. The third monomer is meso-lactide and is a representation of half of D and half of L lactide. Being able to produce different stereochemistry polymers such as stereocomplex PLA would enable wider applications of PLA to everyday life. It is however all dependent on the stereochemistry of the monomer production and methods of the ring opening polymerization and where Futerro is getting their differentiation from the rest of the more established producers.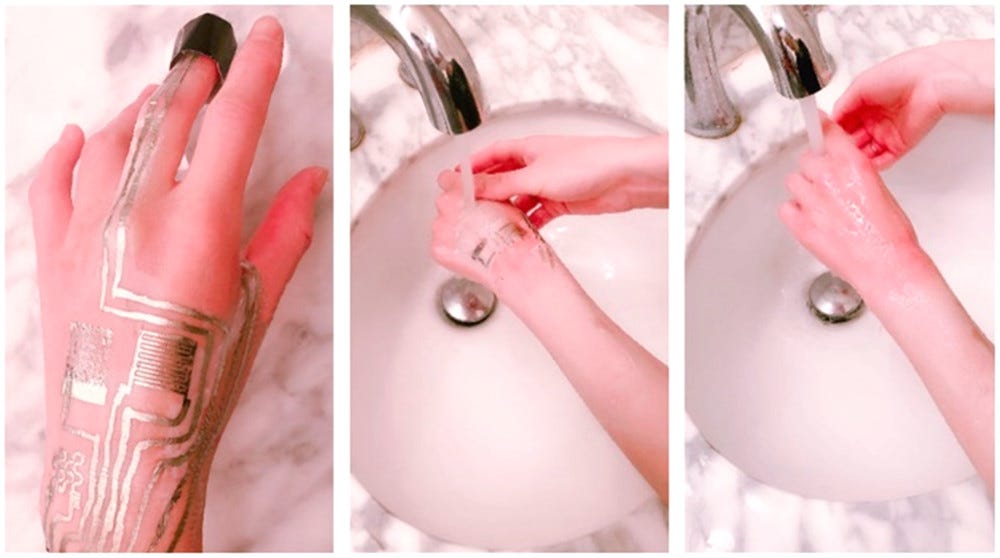 Innovation - Wearable Electronics
Skin interfaceable electronics have been successfully printed directly onto humans. These wearable electronics can do much of what a smart watch might do with respect to health monitoring and can be directly printed on skin, which could allow for monitoring of health signals such as heart rate, blood oxygen, body temperature, and blood pressure. The problem to date with being able to print wearable electronics has been due to the sintering process. Sintering metal typically requires high amounts of energy supplied in the form of lasers, microwaves, or harsh chemicals and is problematic for application on humans. The researchers here figured out a processing aid of polyvinyl acetate with fillers (titanium dioxide (TiO2) or calcium carbonate (CaCO3)) can allow for a lower sintering temperature. The low sintering temperature is what allows the metal to be sintered safely on the skin and thus allows direct printing.
The implications of wearable electronics are still being discovered with hardware such as smart watches. One could envision a world where fully implantable sensors, skin printed electronics, and wearable electronics can work together to provide a full picture of how the human body functions. The massive amounts of data and insight from a suite of wearable electronics and advanced sensors could enable faster diagnosis, better treatment, and better prevention of disease.
Q3 Financial Reports
The third quarter reports for much of the chemical industry are being published now. It appears that after a rough Q2 for most companies things are starting to normalize in Q3.
AgChem company Yara posted their ninth consecutive quarter of profits for Q3. Novozymes posted a 1% improvement in profits despite Covid-19 headwinds in the majority of their business segments.
AkzoNobel posted a strong Q3 on the back of their cost savings program and a return in demand in the majority of their market segements.
Dow has also come back strong in Q3 compared to Q2 due to increased demand in all market segments and is planning to sell US Gulf coast assets.
Sika has overall had a good year despite Q2 being difficult and posted slight slip on profits due to reduced volumes.
Axalta posted a good Q3 based on their cost cutting strategy while LG Chem did well through diversification, low raw material costs, and a return of demand. reasonable Q3 after pandemic related decreased demand than last quarter.
Stepan's Q3 seems to have taken a strong hit and cited slowed growth in construction, but their business is so focused on polyurethanes that even if the construction market does well in other sectors (i.e. lumber demand) it does not mean that the polyurethanes segment will also do well.
Overall, it appears that some diversification within specific market segments have helped make some companies robust enough to get through global pandemic demand shocks. Stepan's shareholders may want to investigate diversification in the future and it may be worth the boards of similar companies to diversify a bit more to increase robustness during market downturns.
The Polymerist
Interested in hearing more about a specific company? Leave a comment. Think you are getting useful information out of this newsletter? Consider subscribing and sharing with your community.
The opinions here are my own and are not those of my employer, nor should my opinions be used as investment advice, legal advice, or advice on how to do chemical experiments at home.